LINAC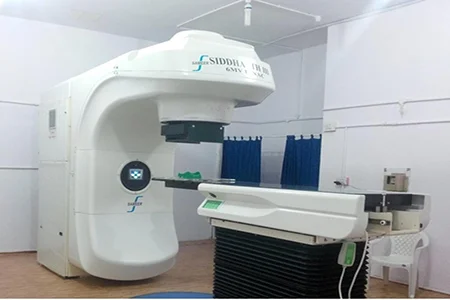 LINAC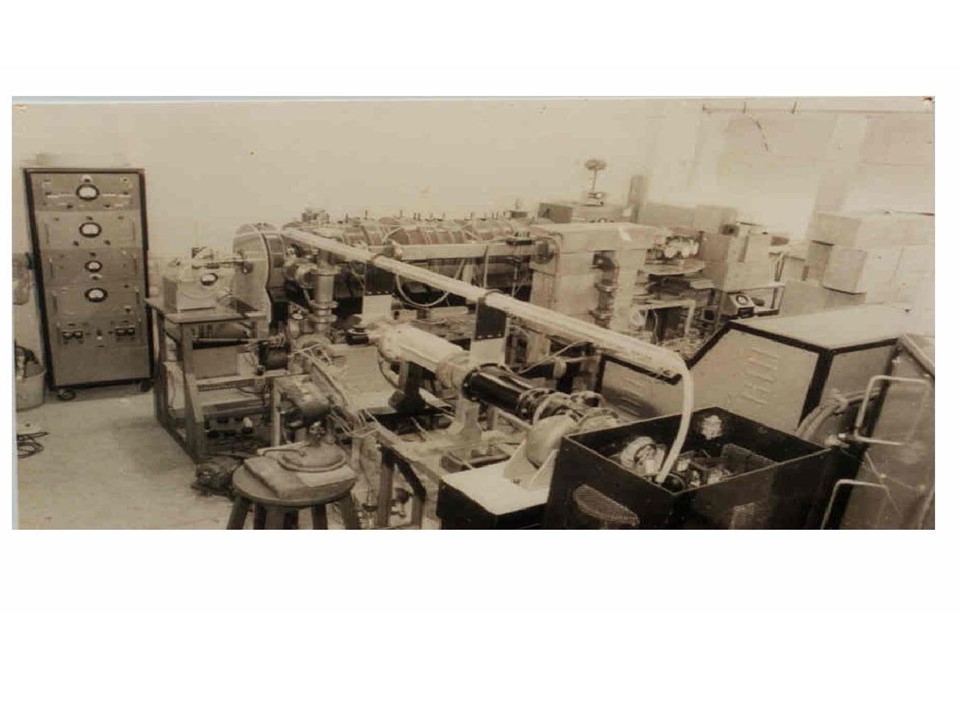 A linear accelerator (linac) is a device used to accelerate particles from zero velocity to nearly the speed of light. Medical division at SAMEER are pioneer in the field of electron linac in India and the first linac in India was made by Prof. R. V. S. Sitaram (Founder Director of SAMEER) at TIFR.
The first linac was a travelling wave structure and delivered 3 MeV electron energy.
Boosted by this milestone achievement, researchers started working on making a compact linac which can be used for medical applications. The outcome of the work was SAMEER made side coupled, standing wave linac operating on  /2 mode at 2.998 GHz frequency.
The linac essential consists of accelerating cell with center bore radius of 3 mm from which electrons pass through in successive cells gaining energy in each cell. The RF power is coupled through side coupling side cavities. The entire processing including machining, brazing, parameter testing-tuning, leak testing, weldings and vacuum processing is done in-house and the linac team has stabilized the design. Over 52 linac tubes are made in past two decades thereby clearly establishing the technology.
Main cavity brazed with side cavity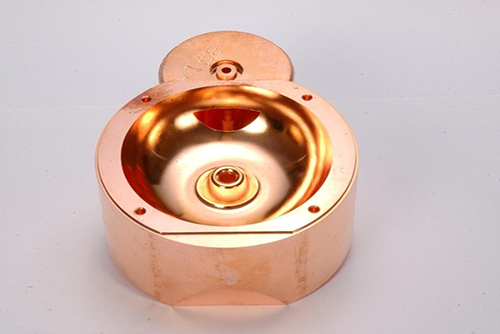 Linac cell at various stages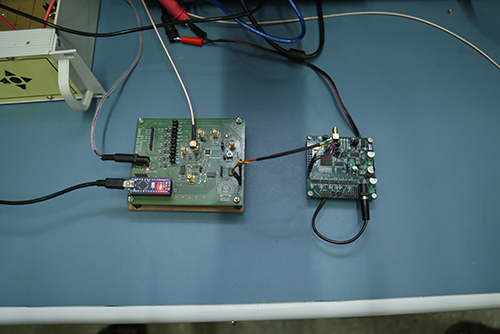 Electron gun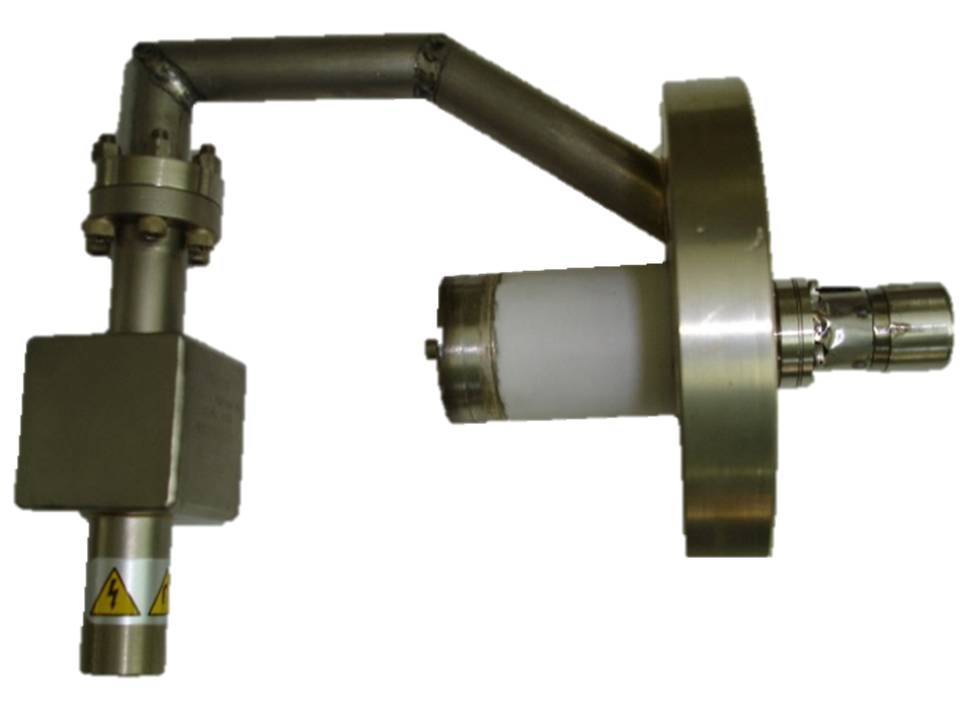 Electrons are generated using Tungsten Dispensar Cathode which is capable of generating huge number of electrons in a laminar beam form.
RF field are generated using a Magnetron (for 6 MV) or a Klystron (for 15 MV). Both these devices need a modulator to generate 250 pulses per second with 4.5 us pulse width. The modulator is PFN based line type modulator designed and developed in-house at SAMEER. The entire system is controlled using FPGA based advanced control system with a user friendly GUI.
India's first 6 MeV Linac Tube used in Siddhartha Cancer Therapy System
FPGA based control console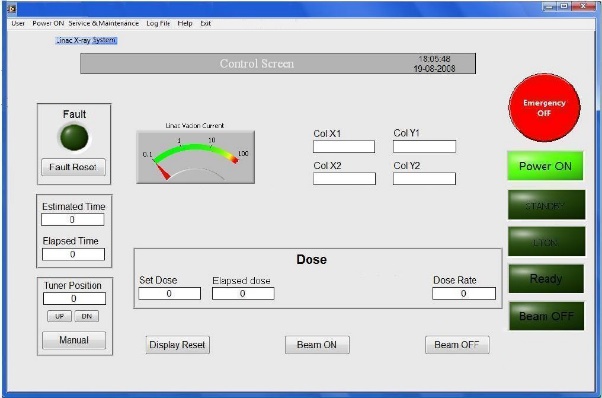 PFN Modulator made at SAMEER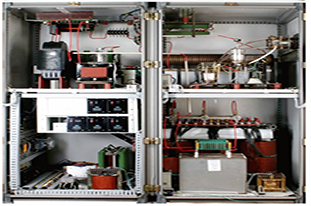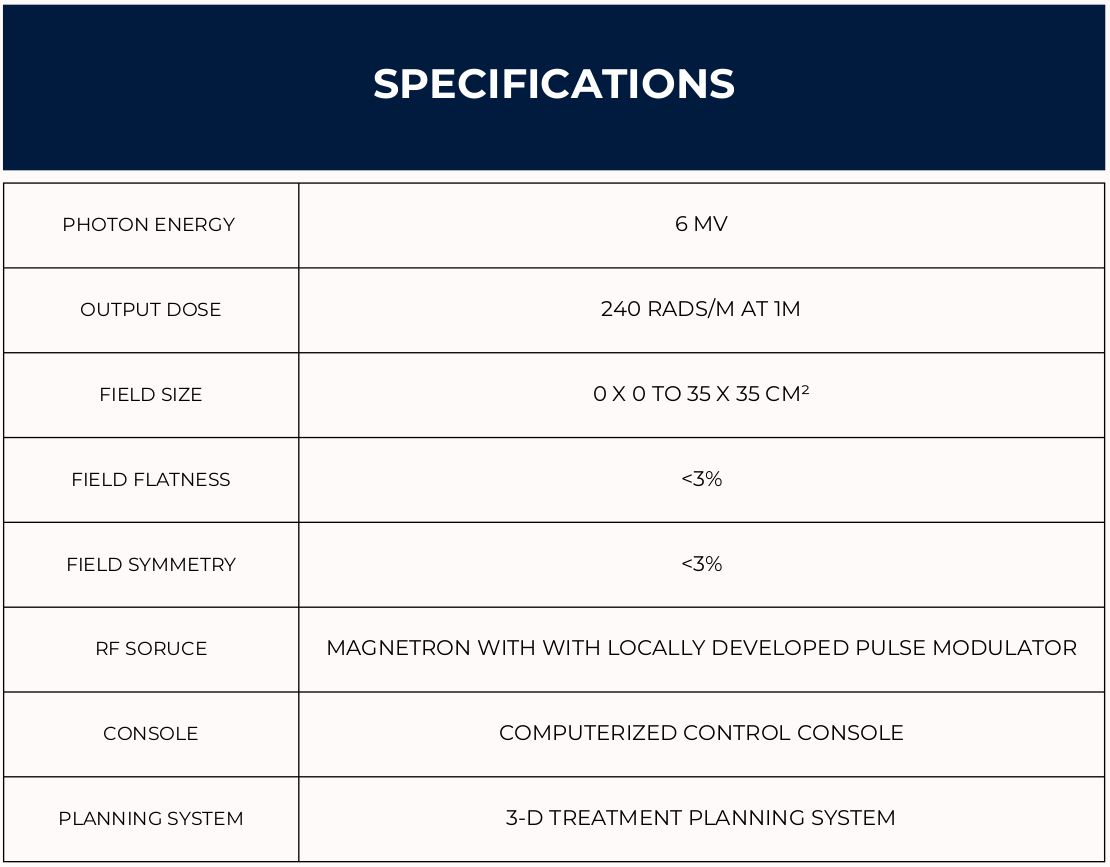 India's first 15 MeV Linac Tube made by SAMEER. This is used in Dual Energy Cancer Therapy system