About SAMEER
Introduction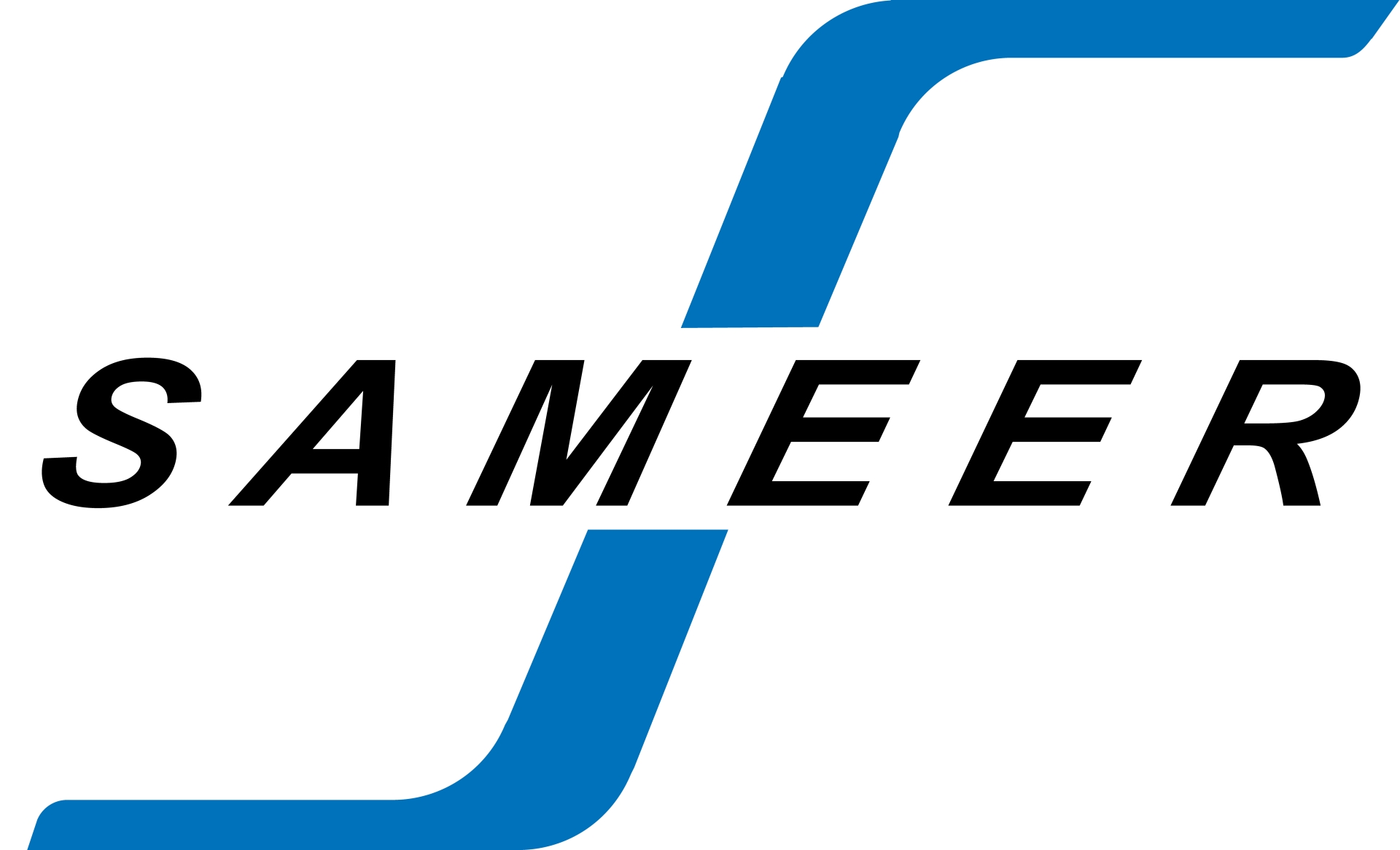 SAMEER was set up as an autonomous R & D laboratory at Mumbai under the then Department of Electronics, Government of India with a broad mandate to undertake R & D work in the areas of Microwave Engineering and Electromagnetic Engineering Technology. It is an offshoot of the special microwave products unit (SMPU) set up in 1977 at the TATA INSTITUTE OF FUNDAMENTAL RESEARCH (TIFR), Mumbai. SAMEER, Mumbai was setup in 1984.
Centre for Electromagnetics, SAMEER Chennai which was under Department of Electronics (DOE) was merged with SAMEER in 1987.
Centre for Microwave & Millimeterwave, SAMEER Kolkata was set up in 1994.
Elecromagnetic Environmental Effects (E3) Laboratory, SAMEER Visakhapatnam was established in 2014.
Centre for High Power Microwave Tube and Component Technology, SAMEER Guwahati was established in 2015.
The Vision
To be a Premier R&D Institution of International repute in RF/Microwave and Millimeter wave technology.
The Mission
To achieve excellence in application oriented research in the areas of Microwave, mmwave, RF Electronics and Electromagnetics.
Research & Development activities in the areas of its expertise in next generation technologies.
Engage in product development driven by technology and user requirement.
Develop expertise in the areas of competence and enhance collaborative research with academia and industry.
Become multi disciplinary institution and to carter to diversified applications in Rf and microwave areas.
Keep pace with rapidly changing technology by continuous training of its manpower
R & D Centers
Mumbai
SAMEER, Mumbai is pursuing research and development in the field of Opto electronics, medical Electronics, Radar based instrumentation, Atmospheric Remote sensing & Meteorology, RF & Microwave systems and components, Navigational electronics etc. Many of it's R&D outputs and spin-offs have found applications and acceptance in industry.
Chennai
SAMEER-CEM, Chennai is pursuing Research and Development, Consultancy, test and evaluation services in the areas of electromagnetics and antennas, EMI/EMC, communications and thermal management.
Kolkata
SAMEER, Kolkata , the youngest of the three Centres is pursuing R&D activities in the area of antennas, electromagnetics, RF/Microwave components and subsystems.
Visakhapatnam
SAMEER Centre for E3 has been pursuing its objective of doing Electromagnetic Environmental Effects (E3) Research, Development, Test, and Evaluation. The E3 facility specializes in a variety of capabilities, ranging from box level to complete system level testing.
Guwahati
Guwahati Centre for High Power Microwave Tube & Component Technology (CHMTCT) under SAMEER, located in IIT Guwahati, Assam, has been started with specialization in area of high power microwave tube and component technology.
Milestones
SAMEER has been contributing towards self-reliance and indigenous solutions for the country in the areas of MIcrowaves, millimeter waves and advanced communication technologies.